This is a guest post by James Agate from Skyrocket SEO.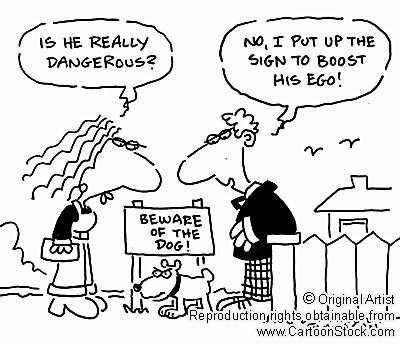 Egobait is an asset which is created to attract the attention of a specific person or group of people. It is essentially producing something that strokes the ego of the person/people/company featured.
Everyone has an ego, even the most influential players in your industry, and provided you execute your egobait in a subtle fashion, you'll escape being labelled a sycophant and scoop up a load of exposure, traffic and links in the process.
Even if the person knows what you are up to, if your work is good enough then they'll likely still help you out regardless.
Why do it?
Well I hinted above at some of the benefits of egobaiting but there really are quite a few reasons why producing egobait is a solid link building and marketing tactic. Here are some of the key reasons egobait should be in your online marketing arsenal.
It puts you on their radar
One of the reasons I advocate producing egobait is because it attracts attention from the influencers in an industry. It not only puts you on their radar and gets you an initial boost via a link or social media mention but it also opens up a new avenue and relationship for you to explore and benefit from in the future.
Someone else promotes your work
Producing egobait means someone else (and someone influential) actually has a vested interest in the success of your asset.
For example, if I produce a blog post then I am the only one with a real vested interest in seeing it succeed, yes there will be people sharing it if it's useful, but by and large I will need to be the driving force behind it.
Egobait on the other hand places some of the desire to promote and will for it to succeed in the hands of others (those featured). They will want to see it succeed because if they feel privileged enough to have been featured then they will want to make sure everybody knows that someone else (you!) considers them an authority.
Regular blog posts, guides and the like often require the stick approach (metaphorically 'beating' people into promoting "Please RT" etc) whereas egobait dangles the carrot of credibility so they'll feel compelled to promote.
It widens your reach
The beauty of your work being promoted by others is that it widens your reach tremendously.
You are leveraging the social reach of a handful of influential individuals to generate hundreds, thousands or even hundreds of thousands of visitors.
Chances are you couldn't reach that same number of people if you were the only one promoting the asset.
You benefit from association
Egobait is one big happy ego-stroking circle – you produce something that reflects well on an influential individual, it massages their ego so they promote it for you which massages your ego (and transfers some credibility) because it is an influential individual sharing your stuff.
Types of egobait
Egobait crosses over into so many different areas of content but here are some of the main types of egobait I produce and leverage on a regular basis…
#1 – Act as a curator
Play the talk-show host on your website once in a while – get experts and respected industry peers to share their knowledge. Curate it, tease out maximum value and then work together to promote it.
In a recent post I did on the Skyrocket SEO blog, I invited 6 linkbuilding gurus to share some of their best advice and it was one of my most popular posts in the last 6 months thanks in part to the individuals who were featured because they shared the post.
#2 – Produce a top list
A list, done right, is one of the most powerful and cost-effective kinds of linkbait around. A top list also happens to be one of the most common and successful forms of egobait.
We all know of examples of great lists and here are some of my recent favourites:
#3 – Produce a badge/award
Badge baiting is one of the most scalable forms of egobaiting, but it is only really possible if you have an established presence and a reputable brand of your own. If you do, then badges are a powerful way to further your brand visibility and massively bolster your link profile.
The Majestic Million (from Majestic SEO) is one of my favourite examples of extremely well-done badgebait. Adage also did a great job with the Power 150, and the TopRank blog also did a fantastic job with its' Big List.
#4 – Everyday egobait
Working mentions of individuals, people, companies and products can help transform your regular blog post into a potent piece of egobait.
There are plenty of examples in the world of SEO where the author will mention an individual, a tool or a service and suddenly they then have a vested interest in making sure as many people as possible see the piece.
Pro tip: When ever possible, use specific names. People love being mentioned, and instead of saying "a guy", say "Jon Cooper" or the like.
#5 – Laser targeted egobait
Whilst badge bait is scalable, laser targeted egobait is at the opposite end of the spectrum. The best example of laser targeted egobait would be an interview with an industry luminary – if you are interviewing just one individual then you have a very small 'target market' when it comes to stroking egos but that isn't necessarily a bad thing because you are almost 'guaranteeing' a link from that individual.
I conducted and interview in the past and got a permanent link from the individual's personal about page as well as a link from their corporate press page and several social media mentions. Conduct a couple of interviews and you'll be racking up serious pageviews and links.
If they've been interviewed then they'll probably want other people to know that you thought they were worth interviewing.
How to get it right
Make sure your website is up to scratch
As with most forms of decent link building, some sort of presence, reputation or brand will be required if you are to be successful. If you are a complete unknown then the chances of the individual helping you promote an egobait piece is greatly reduced.
If your website isn't up to scratch, it can make getting interviews difficult, and it also makes it unlikely anyone will want your badge and you probably won't get the chance to curate the thoughts of leaders in your space.
This isn't always the case but the top dogs are busy and they need to prioritise their time – make sure you aren't wasting theirs.
Actually get in contact with them
Believe it or not, I have had conversations with people who created a great piece of egobait but didn't tell the featured individuals about it – presumably instead hoping that they would stumble across it. Utter madness!
I'm not advocating hounding the thought-leaders in your industry, but a quick, polite email or message via a social network is all that's required and can be the difference between success and failure.
Avoid being a sycophant
You can respect and put them on a really high pedestal, but at the same time there's no need to be a complete brownnosing bootlicker.
You cast yourself in a bad light and you hamper your chances of success… so don't do it.
Be courteous, show them you're aware of their value but always have self-respect because they need to buy into you.
Since you're goal in the future is to have the kind of influence they have, treat them as an equal. If you keep treating them as someone above you, then they'll never see you as an influencer and an equal in the future.
Include calls to action
I have been involved in projects in which we email the individuals and merely tell them about the piece, and I have also been involved in projects where our email contains one or more direct calls to action.
Have a guess which one yielded better results. Unsurprisingly, direct calls to action work better.
The individual you are trying to egobait is likely to be very busy so make it quick and easy for them to understand what you want them to do for you and then make it really simple for them to do it.
If you want them to tweet it then include a link which takes them straight to Twitter with a pre-populated tweet – I guarantee you will be amazed at how many more people tweet when you do this versus just asking them to tweet it but not including a link. If you don't, a tweet suddenly seems like a big ask because they'll need to close the email, go to twitter, open up your website, copy the link, go to their URL shortener of choice, go to Twitter and hit tweet.
I don't recommend directly asking for a link, because this often leads to the individual throwing up a barrier because they'll assume you are using them entirely for your own search engine gain.
A subtle reference to a link will usually do the trick – something along the lines of "If you need any more information or a logo from us then I'd be happy to help" (naturally, this will only be relevant in certain cases).
Pro tip: If you are going to directly ask for a link, make sure you know where you want them to place it, and make sure it's in a reasonable place. For example, if you just interviewed someone, ask them to place a link on their about page so their readers can find out more about them.
Select your targets
I suspect this will be the part of the post which may stir up some discussion.
In my opinion, egobaiting is a marketing and link building technique, and as such, it should be focused on achieving an appropriate level of success.
Striking a balance between reader enjoyment and getting what you seek out of the deal is essential. This might mean selecting individuals based on how likely they are to link to you and help you in promoting the piece.  Of course you shouldn't solely choose to target individuals based on how likely they are to link, but this should certainly be a consideration.
Some might argue that this taints the quality of the piece; I would tend to disagree as it depends on how you do it. For example a list which DOESN'T contain all the usual suspects makes for much more interesting reading than another list of the top 10 SEO bloggers which ranks Rand Fishkin at number 1 (no disrespect to Rand at all) but hopefully you'll understand what I am getting at here…
Never let an opportunity go to waste
This is a crucial point and one that I have only recently really started to take on board myself. Egobaiting delivers immediate benefits, but it also creates long term opportunities and you should never let a single opportunity go to waste.
I have worked on egobaiting projects where we've reached out to the individuals explaining what we're up to and some of them have emailed back with nothing more than a thank you. Whilst it's nice that they had the manners to send a thank you email, a link or a tweet was really what we were aiming for ;-). That's why you have to let them know what you want them to do (i.e. a pre-populated tweet like I mentioned before).
You can't win them all, and where in the past I would have dropped off the radar of the individual, I recently have been following up suggesting other ways we can work together, the most common being a guest post. In these situations, get what you can get, and move on.
This simple extra step has proved to be an almost bullet-proof way to ensure we get something out of everyone we egobait – not all, but the vast majority now will be useful to us in some way.